CABLE-STAYED BRIDGE (Cosenza, Italy)
A CABLE-STAYED BRIDGE IN THE SOUTH OF ITALY
Year: 2014
Client: Cimolai spa
Location: Cosenza – Italy
The cable-stayed bridge, designed by the Spanish Engineer and Architect Santiago Calatrava, will connect the two sides of the Crati river. The main span is 110 meters for a total length of 140 meters. The most marking feature of this peculiar structure is the tower, inclined of 52° with respect to the ground in the plane of the bridge structure, which is, in turn, characterized by an uncommon cross-section tapering off along the tower top.
Laboratory experiments concerned both the deck and the inclined tower. For the first element, static and aeroelastic tests were performed on a sectional model purposely designed, while the second one was investigated by means of a full-aeroelastic model able to appropriately reproduce the first two modes eigen-frequencies with a very low damping ratio. Static measurements on two different sectional models at chosen tower elevations were carried out too, plus, the aeroelastic model of the yawed tower were installed over an aerodynamic force balance able to measure forces and moments simultaneously with acceleration recordings at three different elevation of the model.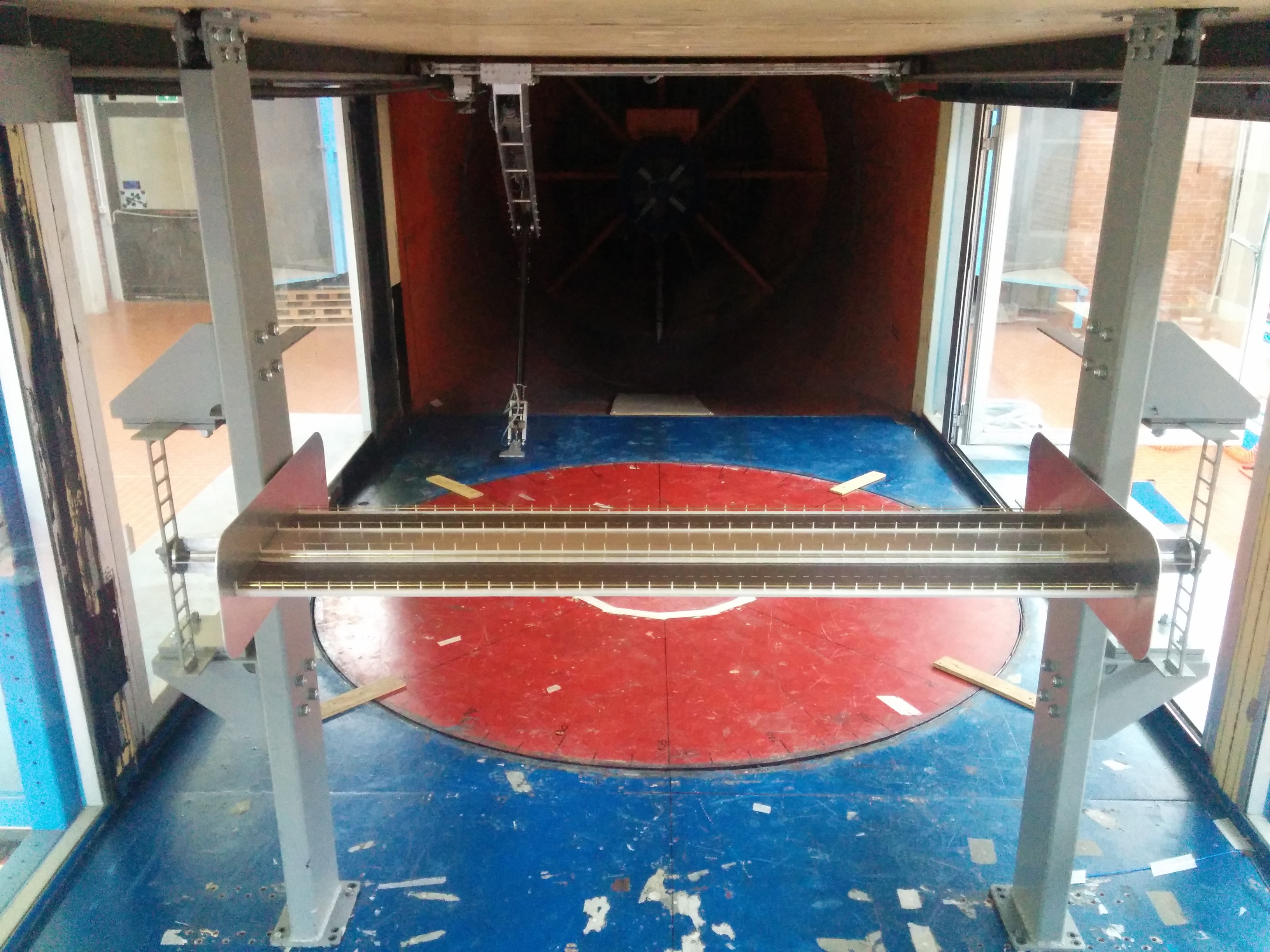 Sectional model of the deck employed for static and aeroelastic measurements.
Bibliography
Marra, A.M., Mannini, C., Bartoli, G., Wind Tunnel Modeling for the Vortex-Induced Vibrations of a Yawed Bridge Tower, Journal of Bridge Engineering, 22(5).
Related Posts