Andrea Giachetti, Ma.Sc.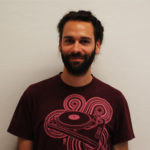 Ph.D. Candidate
Office:Via di Santa Marta, 3 – 50139 Florence (Italy)
Phone: +39 055 2758858
m@ail: andrea.giachetti@unifi.it
Curriculum Vitae
2002: Ma.Sc. in Environmental Engineering  (University of Florence).
2012: Ma.Sc. in Civil Engineering – (University of Florence).
2013 – 2016: PhD fellowship in the International Doctorate in Civil and Environmental Engineering (University of Florence, in consortium with TU Braunschweig).
Fields of Interest
Experimental tests in wind tunnel and numerical CFD simulations on bluff body aerodynamics. Experimental and numerical studies for the definition of wind loads on square-section regular buildings, with or without permeable double-skin facades. Design and use of experimental set-up and use of measuring instruments. Laboratory data analysis. Numerical data pre- and post-processing. Use of open source (OpenFOAM, ParaView, SnappyHexMesh, Salome, gMesh) and commercial (ANSA/META BetaCAE, AutoCAD, Matlab) software.
Experiences abroad
2014 – 2016 Research periods (a total of 9 months – 3 x 3 months) at the Institute for Steel Structures (Stahlbau – TU Braunschweig, Braunschweig – Germany) on the topic of my PhD project, under the supervision of Prof.-Ing. Klaus Thile.
Septtember 2015, attended 3rd Northern Germany OpenFoam User Meeting 2015 (NOFUN Meeting) at TU Braun-schweig, Germany.